I don't know how to thank you for making my rental house in Ohio a beautiful place of light and harmony! When we first walked in, I could feel the heaviness and as I walked around the house I even had a feeling that maybe I should just sell it…it was depressing. However, after you Cleansed and did your Feng Shui "magic" I immediately noticed that the heaviness that we first experienced was lifted! The house felt so clean and light and the house even looked brighter. I thank you so much, Irene. You did wonders for my other rental and I expect the same from this. I am blessed to have you in my life.
—Fumi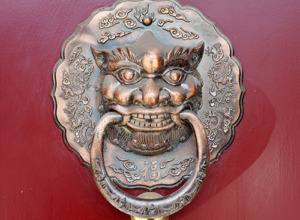 Hi Irene our good fortune continues … Monday we had our best DAY in practice in the last 5 years and we are looking at our BEST WEEK in the last years !!! We are sooooooo blessed. I can't thank you enough for the part you played in making our office such a wonderful, healing, warm, pleasant and profitable home for us !!!!!!!!!!
—Jodee from Torrance, CA

Irene's ability to bring balance and warmth to my home with her feng shui professional experience was awesome. My home has a very warm and relaxed feeling, I sleep very well and have had a few people to tell me that my home has a warm feeling (thanks to Irene). I can't stop smiling since Irene return to make a few adjustments for me, I feel like my home has gone to another level. I also, received a reiki session with Irene, an hour well spent working on the tension in my neck, shoulders and arms ok, I should just say my whole body because that what she did. My energy is very high – I have been non-stop since this morning after my session with Irene. I feel like I had a whole body healing. Your are the best Irene! Thanks for balancing my home and my body.
—H.B. from Murieta, CA

I was very satisfied with my recent feng shui cleansing and balancing of my property by Irene. She was very pleasant and personable. I was experiencing problems in certain phases of my life since I bought my new property. The house was quite old and I felt uncomfortable around certain parts of the property. I felt some immediate differences after Irene applied the feng shui cures to my house. I was more comfortable in the areas of the property that had bothered me in the past. The house was immediately warmer and more comfortable as well. It just felt brighter and happier. Irene even helped with other parts of my life. My work environment improved, my career appears to be moving forward again, and I am thinking more clearly than I have in quite some time. Overall, I feel more balanced and happier than before. Thanks Irene!
—John from San Gabriel, CA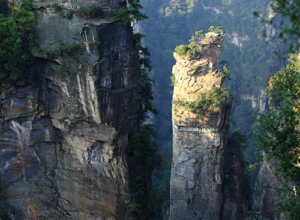 Since Irene feng shui'd my house many things have changed . . . went from part-time to full with pay increase (almost doubled!), found a better insurance package with better coverage and less payment, and definitely we are feeling really good.
—M.E. from Torrance, CA

4/10/2015 12:38 PM: I put the 9 red pots on the deck on Saturday. This week we had our best ( most profitable) week in practice for as long as I can remember!!!! At least 6 years. 4/10/2015 12:45 PM: I can't thank you enough!!! I'm so blessed to have met you. 4/30/2015 5:52PM: We had a GREAT month. Thank you Irene.
—Smith Chiropractic

I recently asked Irene to come to my home for a Feng Shui consultation. I knew that my home just hadn't been feeling right. I was getting sick frequently and my children were having their own set of unique challenges. I also started to feel like all the money I was earning was going out as fast as it would come in. Since I do healings for a living, I am very sensitive to energy flow and I knew that the energy in my home just wasn't flowing. It's like sitting in dirty bath water expecting to get clean. It can't be done. I know that keeping the environment energetically hygienic is just as important as keeping our bodies energetically clean. When Irene arrived, she too noticed the funky energy and quickly proceeded to set up all the Feng Shui "goodies" that she brought in her bag. One hour had passed and I started to feel a change in the energy of my home. I had been really struggling with depression and anxiety, and suddenly felt lighter and happier. I am so grateful that Irene not only knows her Feng Shui, but she is also deeply in touch with her intuition and allows that to guide her. Later that evening, I felt calm, happy, and my kids noticed a difference in the atmosphere. I believe my cats do too. Thank you so very much, forever grateful!
—A.C. from Rolling Hills Estates, CA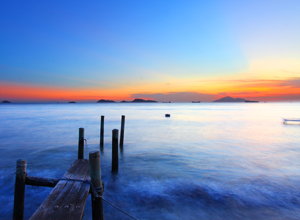 Thank you for the follow-up. I must admit I was a skeptic at first, but ALL of my concerns were just magically attended to! The staff and management at work has been above and beyond better than I anticipated in such a short time. The energy is great . . sales are better . . overall teamwork has reached new levels! My creativity is so clear. Can we do another spiritual "pick-me-up" to get things moving faster? (Haha . . just kidding). The house is great. I still have not be able to tweak the home with your recommendations since Lexington has been ramping up. But even without that, the 4th bedroom feels as good as home. I was able to power nap on the couch during the day and be completely at ease. Thank you again so so very much for all that you've done!
—J.C. from Los Angles, CA
What stood out about Irene Freitas was that she really listened, seemed to care and had a very positive energy. After speaking with her about her feng Shui technique and hearing about how she helped others, I was ready to see how it could impact my stagnant life. She came to my house twice, was extremely professional, listened to all my concerns & dilemmas. She told me there was very little energy in my house and what was there was not moving. She explained everything she was doing and what she needed me to do to create more energy. She also created remedies for areas that I couldn't change. I started seeing results within a few weeks. Some of the most important benefits that I got out of my experience with Irene and her Feng Shui are: 1. More prospects 2. More clients 3. More sales and revenue streams 4. Better working and personal relationships and 5. My divorce is moving forward. I would recommend Irene to anyone who feels like their personal or business life is in a rut and is ready to see a change for the better.
—J.S.

Irene, Thank you so much for sharing your passion and expertise with us. I appreciate your belief and conviction around my Hawaii deal. That's a $536,000 deal that went to signature today!!! Thank you!
—J.W.N.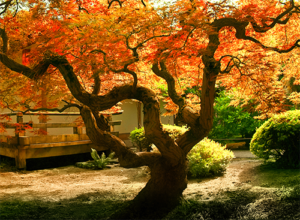 Dear Irene: I just had to write this testimonial letter to tell you of the amazing results that I am experiencing since our last session last week. I don't know if you used Reiki, Feng Shui, Huna, NLP, hypnosis, MER or what (since you are proficient in all of the above), but something has happened. I have let go of anxiety and am no longer being haunted by the past actions of my mother. I feel a deep sense of happiness that doesn't come from anyone or anything I'm doing, it's just there. Weight seems to be dropping off of me (I'm thrilled about this) and the most romantic little happenings keep popping up. Whatever methods or combination of methods you used just know that I am soooo very grateful. With much love an appreciation,
—P.D. from Burbank, CA

Having your house well-Feng Shui'd ensure so much harmony, balance and well-being for the residents. My family and I feel that way since Irene provided some remedies and blessings for our home in July. It's led to some good outcomes for a couple of situations that we thought were otherwise impossible for us to come out winningly — such as battling against our former landlord in court that resulted in favorable verdeict for us; both my husband and I doing well in our jobs, and especially my husband's company winning a huge contract; as well my getting enrolled as a part-time college student in a class that was otherwise full previous to my enrollment. Although life throws curve balls sometimes, our continuing to have a positive attitude and having wonder Feng Shui elements working synergistically will enable us to continue living productive and happy lives.Many thanks to Irene for her positivity, expertise, and successful remedies!
—R.L. from Redondo Beach, CA

This testimonial is to Irene Freitas for her incredible and intuitive coaching, for being an excellent resource and for her attentive customer service. Irene's talent for putting people at ease and creating a peaceful, clear atmosphere is what makes working with Irene a real pleasure. I have had the pleasure of knowing Irene personally and now professionally, and each time I work with her, I know that I'm going to come away after receiving her well trained, instinctive and knowledgeable service. Irene has helped a driven and determined CEO to find her place of peace inside. Myself and my family are reporting results that are tangible. We are feeling refreshed, revitalized and relaxed…. And perhaps most importantly…'tuned in'. Often us hard working gals do not have the time or the space to work out what we need to do to align our energies. By working with Irene, I get to find the answers, even when Im not completely sure of the questions ot ask. Irene quickly identifies the challenges and solutions so that I can resolve issues quickly and get right on back to work….or play! I will be delighted to recommend Irene to my friends, family and colleagues. It is with gratitude that I thank Irene for taking care of me and for being my Feng Shui Consultant, Coach and Intuitive Expert.I recommend Irene's services wholeheartedly!
—Isabelle Hamptonstone, MSC, CEO of Brain Train International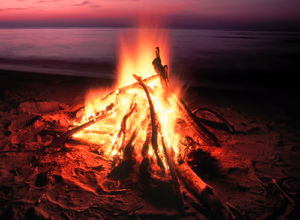 I have good news to share with you. I just got a new job at the same company and will be starting in a week. I'm sooo happy with this new job since it's a much better fit for me. I'll be working for a great boss and a good team. Plus, I'll be far away from the difficult guy (who you think has been jealous of me…) I'm really excited! I just want to thank you for all your help. I believe the feng shui practice and blessings you did for me have started to take affect. I'm so excited about what else will come my way in the future! Thanks again, Irene. I truly appreciate your talent and good heart!
—C.G.

Thank you so much, Irene! The house feels better already. It really works!
—Jessica I.